Natalie's Ramonda pavilion


Biljana Jović, Komnenov Mirjana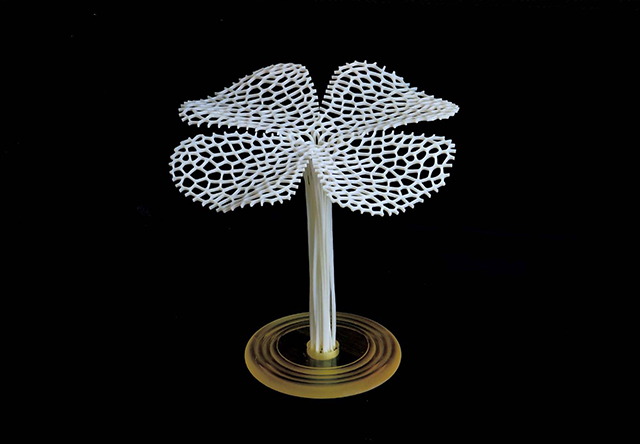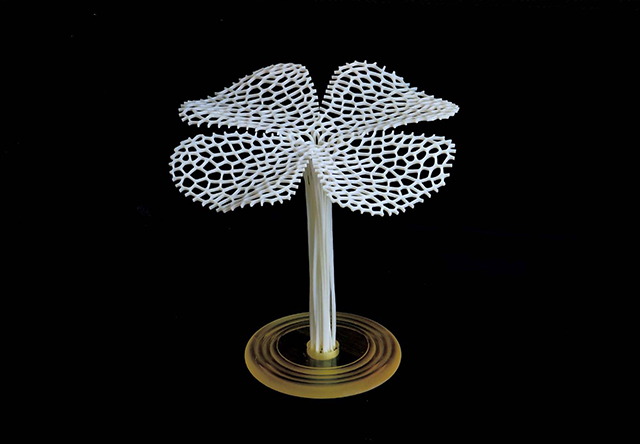 Natural shapes are increasingly used as inspiration for design. Flower forms stand out because of their beauty, so we find them inspiring. The species of choice for us is Ramonda nathaliae P. et P., characterized by unusual traits of poikilohidry and limited range. Its flower shape is simple and consistent, and therefore a suitable basis for the extraction of the form to be used for generative modeling. We transformed the surface of flower petals into the Voronoi pattern, generated them using software tools, and developed them in the model of the Natalie's Ramonda pavilion.